NEW RELEASE FROM SUGAR CITY 
ARTIST         
Sugar City                         
TITLE            
Wear A Fn Mask
RADIO ADD DATE           
12/19/20
LABEL           
Sugar City Music 
CATALOGUE                  
SCM2001            
UPC                              
191079399048  
"Play it smart, stay six feet apart/And wear a f'n mask"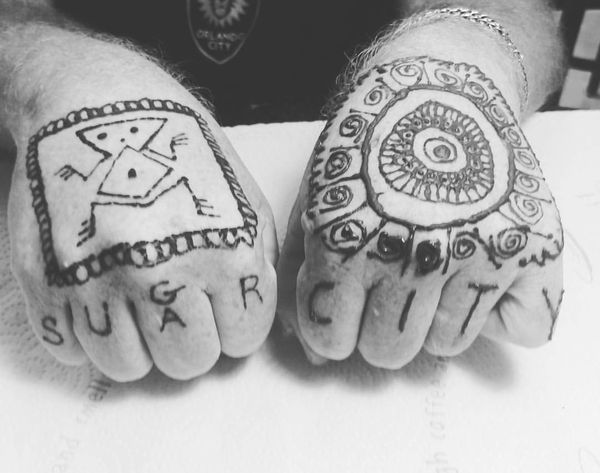 #WAFM 
In March 2020, Sugar City founder Kevin Meehan was in the Eastern Caribbean island of St. Kitts doing fieldwork interviews with farmers when Covid-19 exploded in the USA. Following an uptick in cases on the island, St. Kitts and sister island Nevis closed their borders and Kevin found himself confined to quarters indefinitely. 
"There is plenty to write about from a creative perspective," Kevin said, "but first I had to deal with gear-deprival. No guitar, and it's not like you run to Craigslist or Guitar Center to re-supply. All I had available were: a ukulele I'd left here with a friend, a melodica I traveled with, a wireless lapel mic for capturing field interviews, and a borrowed set of bongito finger drums (courtesy of the dynamic sistrenly duo of Nalzie and Gracie). Then I thought, let's see what can be done within these constraints and that will be my art of confinement." 
Kevin composed 14 new songs in all, exploring the emotional range of confinement during a pandemic: isolation, loss of control, anger, grief, guilt, abiding love, patience, healing from nature, temptation to socialize, gut-punch shocks of death, and more.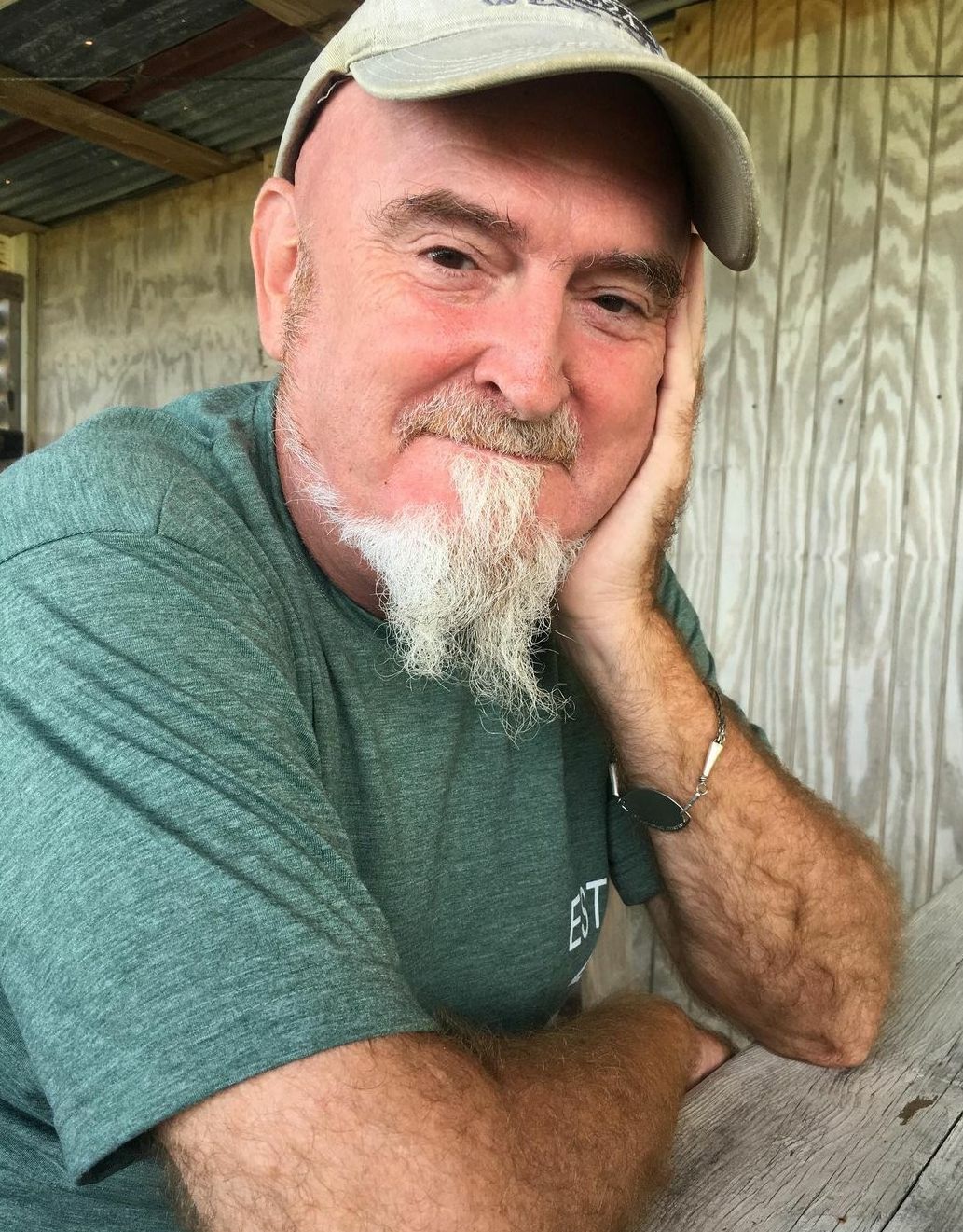 "Wear A Fn Mask" (#WAFM) is the first single from a forthcoming 5-song EP titled, When We Get Outta Here.  Paradoxically, in a time of confinement, #WAFM is also a collaboration between Kevin and Richard Eastman, a former bandmate who currently works as a t.v. writer- producer and novelist. Rich tagged Kevin in a video release in October 2020 with the admonition, "This one needs a uke version—how about it?!"  Kevin added a third verse, some harmonies, and percussion in the form of a bamboo stump hit with wooden chopsticks, and the single born. 
The "single" actually contains two tracks. "Rich and I love the f-bomb version," Kevin explained, "but his dad and some of my friends were asking for an alternate, so I recorded a second track that uses 'freaking mask.' Those who have looked at the video seem way more interested in the rude version (by a factor of 30 to 1 so far), but we are glad to have a version that radio shows can play and all listeners could tune into without offense." 
Cover art is designed by Lizca Bass (lbass.art) and signals the Eastern Caribbean locale where the tune was composed and recorded with the photo image of a wood carving showing a steel pan player leaning into the jam—while wearing a fn mask.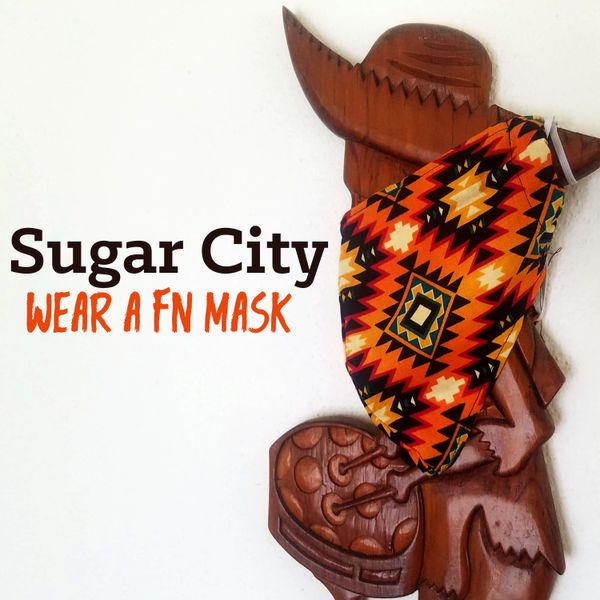 YouTube videos are shot by Vida Rawlins (oneprovida@gmail.com) and show Kevin performing "Wear A Fn Mask" on the shoreline at North Friars Beach in St. Kitts.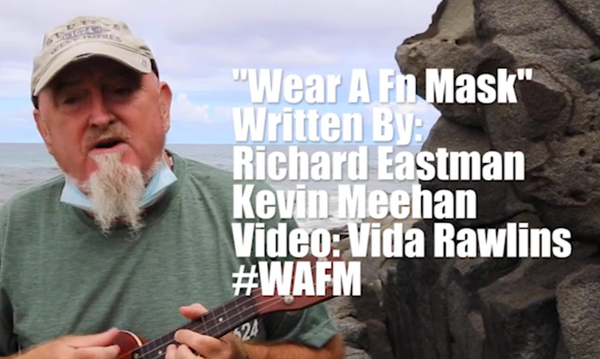 TRACK LISTING
1. "Wear A Fn Mask (Xplicit Version) – 2:49 
    (Eastman/Meehan) 
2. "Wear A Fn Mask (PG Version) – 2:49 
    (Eastman/Meehan) 
FORMAT                 
Digital streaming and download 
GENRE                   
Singer-Songwriter, Americana 
PROMOTION BY 
Sugar City Music 
sugarcitymusic@gmail.com 
@sugarcitymusic [Twitter]
@sugarcitymusic_ [Instagram]
AVAILABLE AT          
soundcloud.com/sugarcitymusic/sets/wear-a-fn-mask-wafm
All digital vendors