DEBUT  SINGLE  FROM  THE LADYBITS
ARTIST: The Ladybits  (Arozqueta)    
TITLE: "Little Boat"  (3:05) 
RADIO ADD DATE: 9/29/23      
LABEL: Sugar City Music   
CATALOGUE#: SCM2301
UPC#: 191079499274 
FORMAT: Digital Streaming 
GENRE: Alternative, Indie Rock
CONTACT: 407.694.0907, sugarcitymusic@gmail.com, 
www.instagram.com/the.ladybits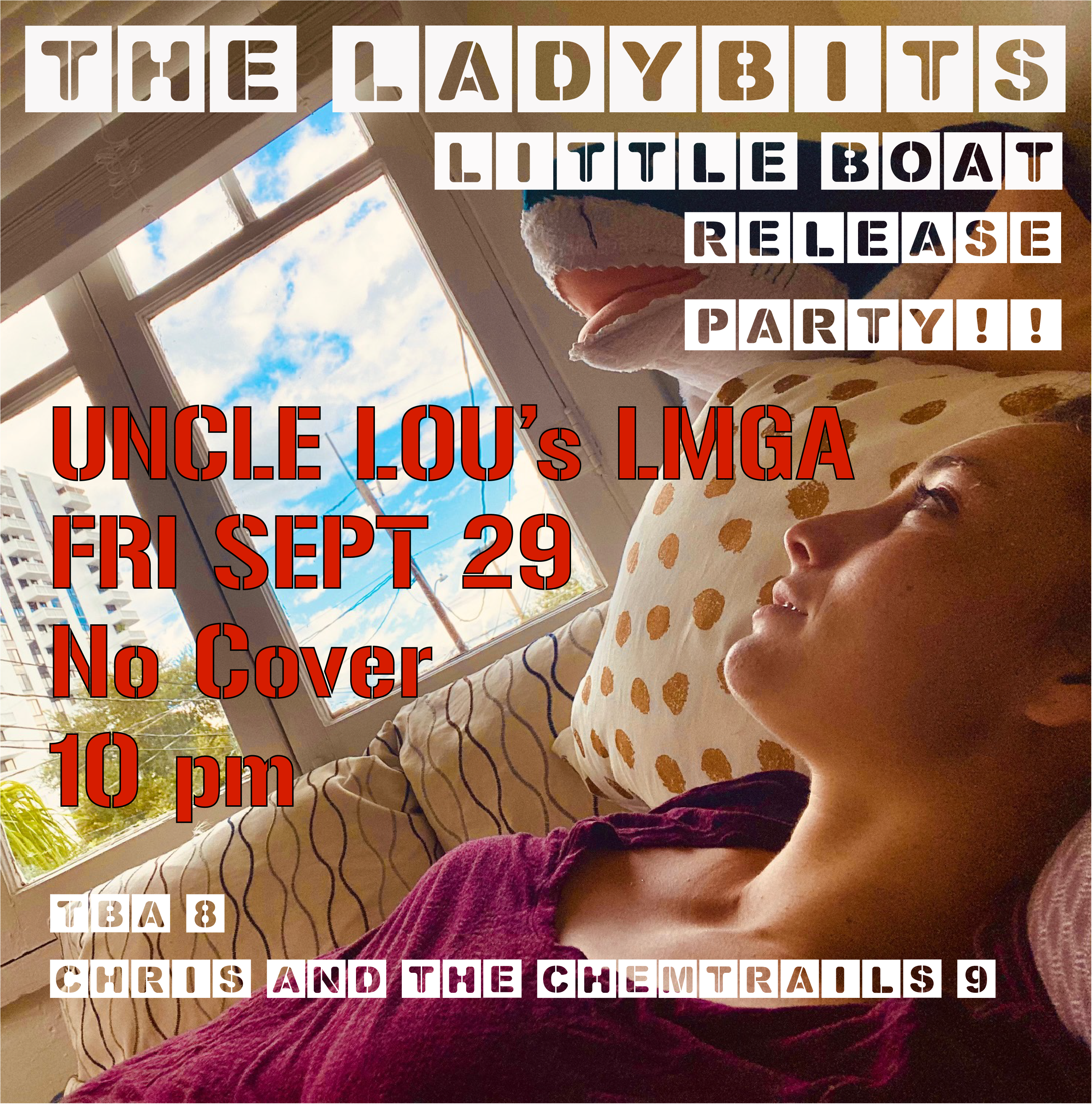 MUSIC LINKS
Spotify (TBA 9/29/23) 
Soundcloud (TBA 9/29/23)
Pandora (TBA 9/29/23)
Apple Music (TBA 9/29/23)
Amazon
  (TBA 9/29/23
And all your favorite steaming and download sites worldwide!  (TBA 9/29/23)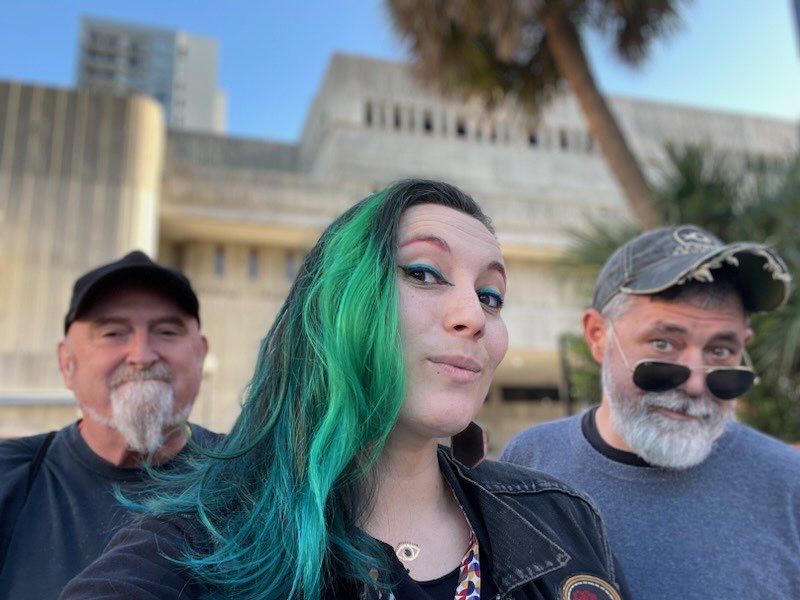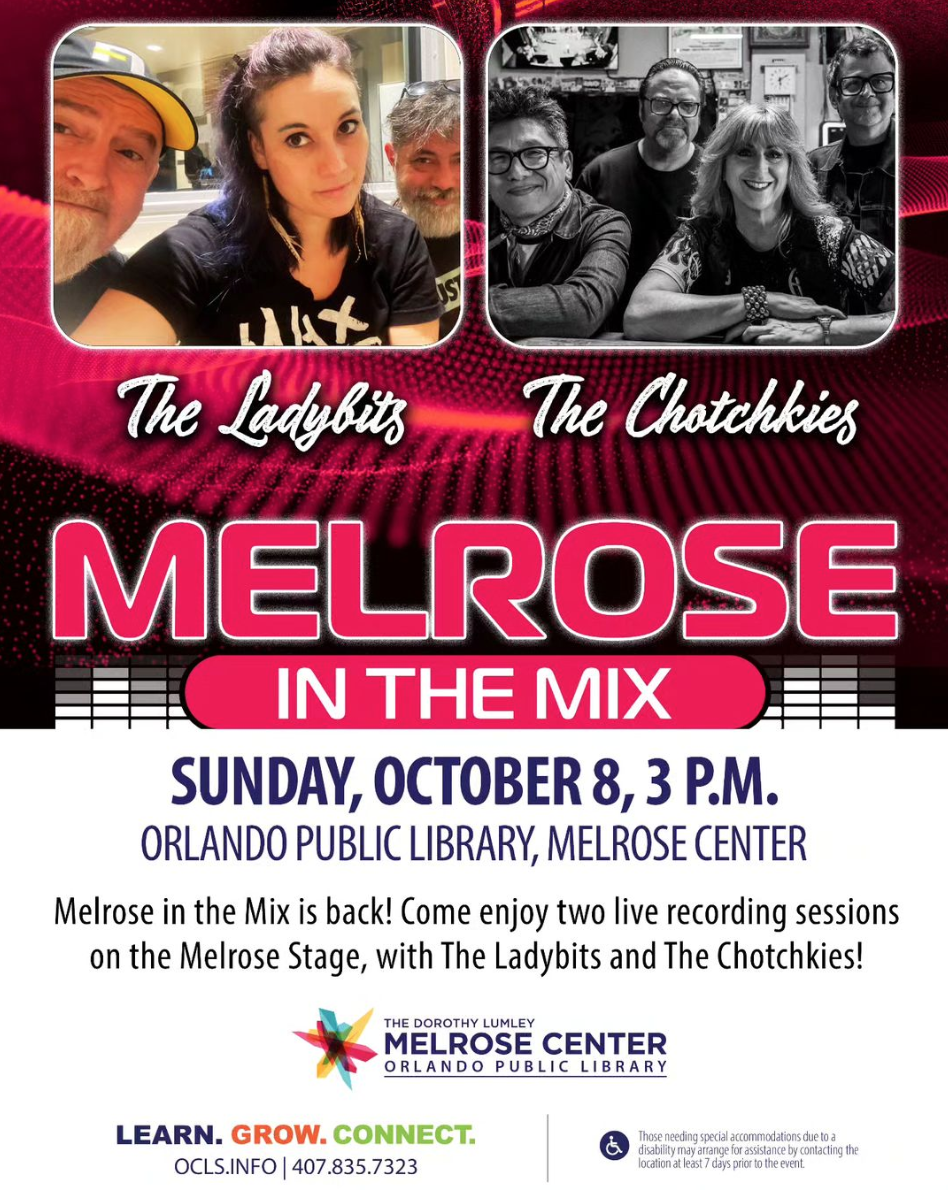 THE STORY
"You know that it rocks your little boat/and you're ready to sink, or to swim, or to float/At the end of the day, everyone gets/closer or further away" 
– The Ladybits
Orlando folk-punk indie rockers, The Ladybits, are releasing their debut single, "Little Boat," Friday, September 29, 2023 on the Orlando-based Sugar City Music label. 
The release date marks the one year anniversary of when the trio met onstage while rain bands from Hurricane Iain blanketed the streets outside Grumpy's on the Mills-50 District music strip. Drummer Kevin Meehan and bassist Mike Adkins were also on the bill as solo artistes in a songwriter showcase, but when they joined guitarist and lead vocalist Renee Arozqueta for the closing set of the night, the impromptu grooves were solid and a new band was born.
Like all the songs on their forthcoming full-length release, "Little Boat" was written by Arozqueta and recorded at the Orlando Public Library's Melrose Center and Sugar City Studios.  Renee, who holds down the bass chair in Orlando's reknowned Swamp Sistas, is a veteran songwriter with 11 full-length releases to her credit. "Little Boat" typifies her style with piercing lyrical observations on love, death, relationships, vulnerability, and self-preservation.
Musically, her punk-influenced guitar drives the band while her distinctive vocals feature dramatic dynamic shifts from searing anthemic shouts to whispered secrets. Mike frequently claims to be a guitarist at heart but in shifting to bass he brings a uniquely melodic sound to the low-end of Ladybits songs. By cueing off the vocal, as he explains his musical method, Mike creates sonic complexity that counterpoints with the vocal lines and complements Renee's slashing bar chords in surprising ways. Kevin brings another punk-inspired element to The Ladybits sound, using a stripped-down drum kit to add spine, definition, and punch. A multi-instrumentalist like the other two members of The Ladybits, Kevin also recorded an evocative organ part to chase Renee's vocal in a higher register and add some chordal density and occasional psychedelic spice to the mix. 
Renee named the band after their initial meeting onstage, and "The Ladybits" has stuck as provocative tribute to women's creativity, physicality, and autonomy in all things. 
Building on their Orlando community-based origin story at Grumpy's, The Ladybits have played locally at Stardust, Ten10 Brewery, Audubon Park Farmer's Market, UCF, and will tape an episode of Melrose in the Mix on Sunday, October 8. Their debut single is accompanied by a full set, all-originals release party performance Uncle Lou's, Sept. 29, starting at 10 pm. The single comes with an accompanying lyrics video at https://youtu.be/nKONP-PsViM and you can catch a performance clips video at https://youtu.be/sjTeiuatZYQ .